Review all the English conditionals
---
I explain all conditional sentences (not just the zero, first, second and third conditionals) in a clear and logical way. They're really not difficult!
Serious practice
---
We do lots and lots of practice, so that you can make conditional sentences automatically, without thinking. You'll be amazed when they come out of your mouth correctly and naturally, during a conversation.
Conditionals are important
---
Without conditionals, it's hard to talk about ideas in English. You can't talk about philosophy or politics or your dreams for the future without using conditional sentences. This course will help you get them right, every time.
The conditionals can be tricky! There are two problems:
---
1: The way we usually learn about the conditionals is not really helpful. There are many ways to use them, not only zero / first / second / third. And the use of tenses in all the conditionals is actually very logical and easy to remember, once you understand the theory.


2: We don't get enough practice using the conditionals, especially more advanced conditionals like the third conditional with inversion, or mixed conditionals. Without enough practice, these conditionals never become automatic. We always have to think about what tense to use when we're speaking (and there's that horrible pause, while you try to work out the past perfect continuous of an irregular verb).

In this course, we'll fix these problems and help you get the conditionals right, every time.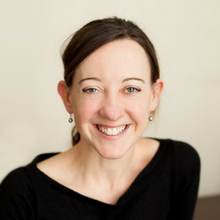 Hi, I'm Seonaid, your teacher!
And together with the Perfect English Grammar team, I've helped tens of millions of students improve their grammar.
I'm a British native speaker of English. I have a Master's degree (MPhil) from Cambridge University in English and Linguistics and I've been teaching English for many years.
Languages are wonderful! I love teaching and I love thinking about languages and how we can learn them really well. I'm here to help you use the best techniques to improve your grammar and achieve your English goals.
Cool Conditionals Course Curriculum
Laura from Italy
---
Very clear explanations and good exercises. There isn't anything to improve. I found it perfect.
Raquel from Spain
---
Finally, I've managed to understand conditionals, particularly second and third conditionals. Now, it's easier to use them and follow more complex conversations.
Nathalie from France
---
I like your course because your explanations are very precise and clear.
Frequently Asked Questions
---
The course starts now and you can keep it forver. It is a completely self-paced online course - you decide when you start and when you finish.
You can keep the course forever and study it whenever you like.
We offer a full 30-day guarantee. Just send us an email and we'll give you your money back.
Yes! You are very welcome to use this material in your classroom or with your private students. Everything can be printed and photocopied.
If the course is the wrong level for you, send us an email and we will enroll you in a different course. It's not a problem at all.
Other courses from Perfect English Grammar