Really understand the English tenses
---
This course covers all 12 tenses, from the present simple to the past perfect continuous.
Serious explanations
---
I explain everything you need to know clearly and in detail. You can watch my videos or read the explanations.
Practice that works
---
Exercises, PDFs, reviews. You'll know the tenses properly (and be able to use them) by the end of the course.
"My English is good, but I'm still not confident about the tenses."
---
The tenses are tricky! And the way that we often study them isn't very useful. In this course, we study all the tenses as a system. They're much more logical than they seem!
What If...
---
What if you could understand how the tenses work together as a system?
We often study each tenses on its own, but it's much easier and more logical to look at them all together. There's a system that makes the English tenses much easier to understand and I explain it simply in the course.
What if you could form all 12 tenses easily and without thinking?
We sometimes need a little extra practice to make the forms of the tenses automatic. Even when you understand something, if you don't practise enough, you can't use it automatically. In this course, we'll fix that problem.
What if you could know the situations when we need to use each tense?
In this course, there are lots and lots of real-world examples of situations where you need to use each tense. And I have a special way to practise these!
What if you could use the tenses easily and correctly in real conversations and writing?
It's really possible to get good at this! Imagine if you could open your mouth and feel confident that a correct, elegant sentence would come out.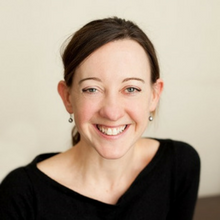 Hi, I'm Seonaid, your teacher!

And together with the Perfect English Grammar team, I've helped tens of millions of students improve their grammar.
I'm a British native speaker of English. I have a Master's degree (MPhil) from Cambridge University in English and Linguistics and I've been teaching English for many years.
Languages are wonderful! I love teaching and I love thinking about languages and how we can learn them really well. I'm here to help you use the best techniques to improve your grammar and achieve your English goals.
Terrific Tenses Course Curriculum
Patricia from Mexico
---
I teach English in Mexico but I had forgotten important part of the grammar and honestly there is information here I hadn't seen before. Really, thank you so much, I really enjoyed your lessons.
Mihaela from Romania
---
Useful, amazing, interesting.
Mélitza from Quebec
---
I've learned something new everyday although I'm considered bilingual to a C (advanced) level.
Frequently Asked Questions
---
The course starts now and you can keep it forver. It is a completely self-paced online course - you decide when you start and when you finish.
You can keep the course forever and study it whenever you like.
We offer a full 30-day guarantee. Just send us an email and we'll give you your money back.
Yes! You are very welcome to use this material in your classroom or with your private students. Everything can be printed and photocopied.
If the course is the wrong level for you, send us an email and we will enroll you in a different course. It's not a problem at all.