All the B1 grammar in 40 hours?
---
There are 17 modules and they each take two - three hours. You could do one per day!
Clear, short explanations
---
I explain everything you need to know in detail. You can watch my videos or read the explanations.
Proper, serious practice
---
Exercises, PDFs, reviews. You'll know the grammar properly (and be able to use it) by the end of the course.
"I can understand English quite well, but I don't feel confident about my grammar "
---
I think there are two reasons why we sometimes don't speak English correctly.

1: There are some grammar points that we don't understand completely.
2: We haven't practised using the grammar enough.

In this course, we're going to fix both of these problems.
The Ultimate B1 Grammar Course has:
Very clear (and short) video explanations, so you can really understand the tricky grammar.
Focused interactive exercises, so you can immediately check your understanding.
Printable PDFs, for days when you don't want to look at a screen.
Everything online, so you can study whenever and wherever you want, including on your phone.
Short lessons that fit conveniently into your life.
Help from the Perfect English Grammar teachers - we'll answer your questions inside the courses.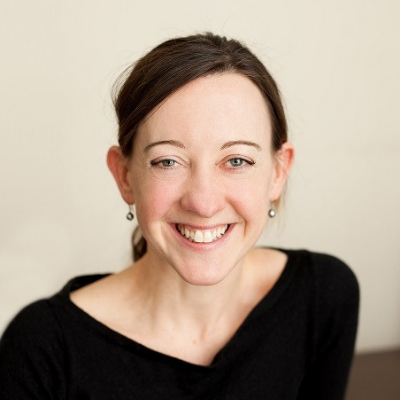 Hi, I'm Seonaid, your teacher!


And together with the Perfect English Grammar team, I've helped tens of millions of students improve their grammar.
I'm a British native speaker of English. I have a Master's degree (MPhil) from Cambridge University in English and Linguistics and I've been teaching English for many years.
Languages are wonderful! I love teaching and I love thinking about languages and how we can learn them really well. I'm here to help you use the best techniques to improve your grammar and achieve your English goals.
Frequently Asked Questions
---
The course starts now and you can keep it forever. It is a completely self-paced online course - you decide when you start and when you finish.
You can keep the courses forever and study them whenever you like.
We offer a full 30-day guarantee. Just send us an email and we'll give you your money back.
Yes! You are very welcome to use this material in your classroom or with your private students. Everything can be printed and photocopied.
If the course is the wrong level for you, send us an email and we will enroll you in the right level. It's not a problem at all.
Or maybe you'd like to buy all four Ultimate Grammar Courses and save money?
EXAMPLE
Sándor, from Hungary
---
If I want to be honest, I love Seonaid's explanations because they're absolutely clear and understandable. I have got lots of good marks and I am the one of the best students in my class.
Lyudmila, from Russia
---
Your logical way to teach is very easy to understand and to remember. Your course is unique in the number of interactive exercises. You did a fantastic job. It was my best investment in learning English. I can pass those tests on which I was previously unsuccessful, practically without errors. Еven my writing skills are improved!!!
Rose, from Puerto Rico
---
Loved the brief and simple explanations that make easy the learning process and the thoughtful exercises to practice with. :) I have been improving my performance in meetings and presentations! Thanks a lot and keep up with the good work! :)
Solange, from France
---
The videos are very clear. I really like how Seonaid explains the grammar rules to us.
Marion, from Germany
---
I liked how you broke down the whole course into several parts. I'm having conversations twice a week and its getting better and better. I will take the B2 course too.
Celia, from France
---
It was clear and easy. I've definitely had better conversations with my friend from the US now!
Dai, from Vietnam
---
Really easy to learn. I learned a lot from this course. I can see my grammar improved!.
Nail, from Russia
---
I like that this course was highly structured - the course helped me a lot.
Mike, who lives in the USA
---
It covers lots of grammar. All sections are very well organized so that we can gain our knowledge gradually.
Marcos, from Brazil
---
I liked the methodology, the exercises and the content. I liked everything!
Marek, from Slovakia
---
Your explanations are clear I am honest, I cannot find a weakness on your course. I like it. I have more confidence when studying English.
Albina, from Slovenia
---
Your explanation is precise and clear. There is nothing here that I don't like.
Yerik, from Kazakstan
---
I liked everything.
Nande, from Slovenia
---
It has good explanations and good exercises. I feel more comfortable speaking English.
Nadine, from France
---
Very smiling teacher, well explained, complete and varied courses.
Emil, from Finland
---
I think this is a good program for learning grammar.
Jaycee, from Spain
---
Very well structured and touches on almost all important aspects in B1.
Apáti, from Hungary
---
I do like every section because is very understandable and helps me a lot. For me is a good course.