All the A1-B2 grammar in less than 60 days?
---
There are about 15 modules per course and they each take two - three hours each. You could do one per day!
Clear, short explanations
---
I explain everything you need to know in detail. You can watch my videos or read the explanations.
Proper, serious practice
---
Exercises, PDFs, reviews. You'll know the grammar properly (and be able to use it) by the end of the course.
"I can understand English quite well, but I don't feel confident about my grammar "
---
I think there are two reasons why we sometimes don't speak English correctly.

1: There are some grammar points that we don't understand completely.
2: We haven't practised using the grammar enough.

In these courses, we fix both of these problems.
Raquel from Spain
---
"It's a marvellous course - complete, enjoyable and quite easy to follow."
Radosław from Poland
---
"I learned many new things that I hadn't seen before in other courses."
Nadine from France
---
"Very smiling teacher, well-explained, complete and varied courses."
Each Ultimate Grammar Course has:
Very clear (and short) video explanations, so you can really understand the tricky grammar.
Focused interactive exercises, so you can immediately check your understanding.
Printable PDFs, for days when you don't want to look at a screen.
Everything online, so you can study whenever and wherever you want, including on your phone.
Short lessons that fit conveniently into your life.
Help from the Perfect English Grammar teachers - we'll answer your questions inside the courses.
Leo from Croatia
---
Because of my lousy English, I decided to go from the very beginning, from zero. Seonaid is a very good teacher!
Marco from Germany
---
Recently I passed the Business English Certificate Vantage with a B2 score! I'm convinced this course was helpful and has pushed up my English. I was surprised at how high my level was in the exam.
Aleksey from Russia
---
It's very interactive and simple to learn. It helped me to repeat grammar very fast and comfortably.
Matias from Chile
---
I feel more confident when I need to use my English.
Donna from the USA
---
I liked discovering how much I had forgotten!
Linda from Hong Kong
---
The length and level of the exercises are just right.
Frequently Asked Questions
---
The courses are always open. You can start anytime.
You can keep the courses forever and study them whenever you like.
We have thousands of satified students! But we do offer a full 30-day guarantee. Just send us an email and we'll give you your money back.
Yes! You are very welcome to use this material in your classroom or with your private students. Everything can be printed and photocopied.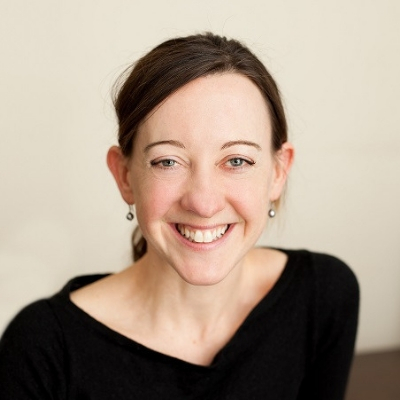 Hi, I'm Seonaid, your teacher!


And together with the Perfect English Grammar team, I've helped tens of millions of students improve their grammar.
I'm a British native speaker of English. I have a Master's degree (MPhil) from Cambridge University in English and Linguistics and I've been teaching English for many years.
Languages are wonderful! I love teaching and I love thinking about languages and how we can learn them really well. I'm here to help you use the best techniques to improve your grammar and achieve your English goals.
Olga from Russia
---
I liked everything!
Ermina from Romania
---
Even though I'm currently doing a C1 course, there are some gaps that I needed to cover. Thank you!
Victoria from Spain
---
This course has been perfect! I've improved my English!
Ivana from Slovakia
---
It's really hard to find something wrong. My English is getting better and better.
Svetlana from Russia
---
Everything was explained very clearly, with a lot of examples and details. I've improved my knowledge of grammar a lot!
Marco from Germany
---
The lessons are great - so helpful for me and my English.
Alexander from Germany
---
I have already done a B2 course but it was very useful to go over the basics.
Hubavina from Bulgaria
---
The course was very useful for me. I found out that I still have gaps in English level A1. I'm improving my English because of your courses.
Basil from Russia
---
I like that all the information is compact and I can get the basic rules in a short time.